Philanthropy
Our Community and Industry Impact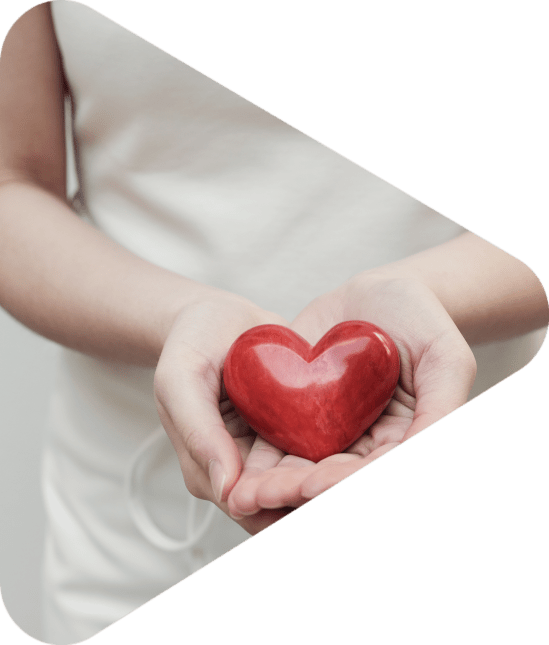 At CREW NJ we put great effort into helping each other find business opportunities through networking and relationship building. We put an equal amount of effort into helping others outside of our organization through community outreach and philanthropic efforts. CREW NJ focuses on charitable organizations within our region that directly improve the lives of women by supporting the needs and concerns of women and their families. Each month, members of the Community Outreach Committee organize drives and activities for our members to participate in.
Some of CREW NJ's philanthropic efforts throughout the year include:
Volunteering at Community Food Bank of New Jersey

Supporting Girls Scouts Northern New Jersey STEM Program (Science Technology Engineering and Mathematics)

Collecting toys and gifts during the holidays for the Jersey Battered Women's Service

We continue to support CREW Foundation and mission of bringing more women into commercial real estate with programs that educate women and girls about the career opportunities available to them and creating mentoring relationships for those new to the industry by donating in support of the scholarship fund, industry research, or career outreach efforts.
UCREW is a subcommittee of the Community Outreach Committee that supports graduate and undergraduate students who are interested in careers in the Commercial Real Estate Industry and qualified fields of Commercial Real Estate related products and services. CREW NJ Members volunteer their time as presenters and role models engaging in roundtable discussions with students about their professions and areas of expertise, the latest industry trends, career entrance criteria in their respective fields, and the importance of building a professional network that enhances opportunities and career development. CREW NJ work directly with area colleges and universities to invite students to participate in a locally hosted UCREW NJ event, where they can meet and talk with women in from various industry segments (i.e. law, brokerage, asset and investment management, development, and construction, professional services and finance.) Our goal is to inspire these young women to be among the next generation in commercial real estate. CREW NJ has launched the UCREW NJ university outreach program with Montclair State University, School of Business, Real Estate and Finance and Rutgers, The State University of New Jersey Edward J. Bloustein School of Planning and Public Policy by arranging seminars and monthly newsletter communications that will educate young women at the University level about the careers and opportunities available to them within the field of commercial real estate.

In addition to the charities supported at our monthly meetings, CREW NJ plant a tree in partnership with the New JerseyTree Foundation on behalf of our event speakers. CREW NJ's biggest philanthropic effort is our annual golf outing in June, which raises thousands of dollars for charity. CREW NJ's efforts to give back to the women's community-at-large enjoy ongoing success due to the commitment and generosity of our members.
CREW Network Foundation
We are proud to support CREW Network Foundation, the only charitable foundation solely dedicated to advancing women in the commercial real estate industry. CREW Network Foundation is committed to bringing more women into commercial real estate by offering programs like CREW Careers and UCREW that educate women and girls about the career opportunities in the industry; supporting CRE higher education and training through college scholarships and internships; and providing mentorships to those new to the industry. 
Support the Foundation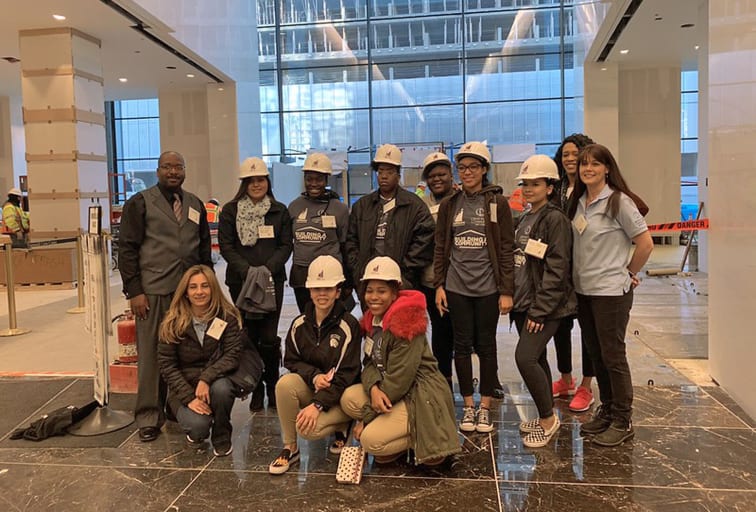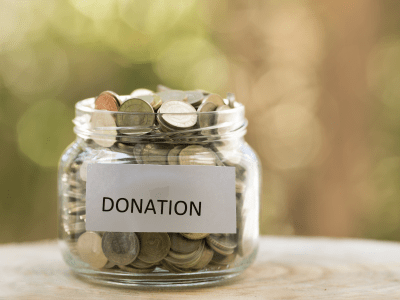 Choose to dedicate your donation toward the fund of your choice.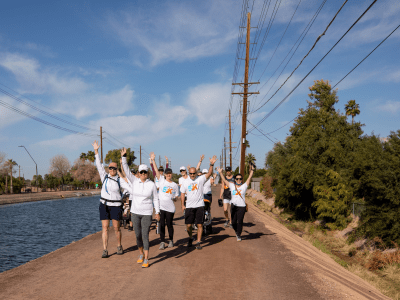 In this epic fundraising challenge, each chapter unleashes their creativity, determination, and resourcefulness to raise funds for the Foundation.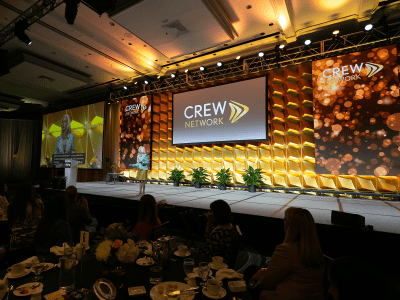 A giving and recognition program for CREW Network chapters in support of the Linda Hollemon Scholarship Endowment.